Category archives: Not Recommended
by Feb. 28, 2012 in Books, Fantasy, Not Recommended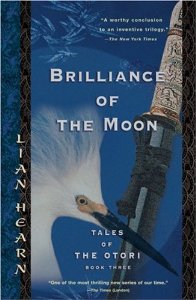 It isn't a good sign when you start a review of a book as follows: There's something about writing a bad review that is always easier than writing a good review. If you ask me why my favorite books are my favorites, my discussion will devolve into mumblings about them being 'so good'. Mediocre, unforgettable books can also be troublesome to articulate. But whenever I come across a book that I think is full of flaws and that I generally dislike, I feel like I could write for hours. Such is Brilliance of the Moon, the third book in the Tales of the Otori series by Lian Hearn.
I've thought a lot over the last week about why I didn't enjoy this book, especially since I enjoyed so much about the first in the series. I think part of the answer is in the question itself: I really liked the first book, so my expectations were high for the rest of the series. Ok, that's fair, but why did the second and third not meet my high expectations?
In the first I enjoyed the magic and mystery surrounding the Tribe abilities, I enjoyed watching Takeo learn about them and himself, and I enjoyed the tension surrounding the decisions he was forced to make in respect to the teaching so Shigeru, the Tribe, and his mother.
In this book, however, there is no discovery or mystery surrounding the abilities. They are suddenly taken for granted. Perhaps Takeo no longer finds them interesting, but there are numerous other characters who do. A great example is Taku, the son of Shizuka. At one point Takeo even remarks about how he wants Taku to be the first of many children spies. Now that sounds interesting – why not pursue the avenue of Takeo as the teacher instead of the student? How would he teach compared to the Tribe? Would he instill compassion and mercy in his students, instead of the cruelty the Tribe taught? This is a much more interesting dilemma compared to hundreds of pages of Takeo running from Arai.
I have numerous other complaints about the book, and you can read those in the spoiler-filled database entry. Suffice it to say, I do not recommend this book, no matter how much you may have enjoyed Across the Nightingale Floor.
---
by Jan. 31, 2012 in Books, Fantasy, Not Recommended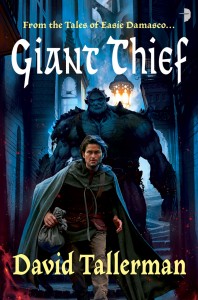 Note: An electronic copy of Giant Thief was provided to me for review by the publisher Angry Robot Books.
Easie Damasco is a scoundrel and an thief, and everyone seems to want him dead. Despite near constant threats to his life, nothing deters him from continuing his life of crime at every possible moment. As a result, Giant Thief is a fast-paced, non-stop action fantasy novel full of comedy that never lets up from beginning to end.
From the first line, we learn a lot of what we can expect from Giant Thief: "The sun was going down by the time they decided to hang me." This is a great opener – we immediately learn that Easie is the type to look at even the most serious situations in a carefree manner. Also, we see that he's the type of guy who puts himself in a position where people want him dead. Unfortunately, this quick-draw opening and the subsequent chase actually left me a little bewildered. Who is Easie? Why should I care whether or not he is captured and killed? Even by the end I felt like I had only scratched the surface of understanding Easie as a …
---
by Dec. 17, 2011 in Books, Fantasy, Not Recommended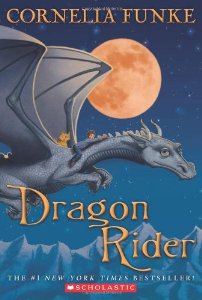 I think it's important to note that I listened to the audio version of this book because it is, without a doubt, the reason I disliked it so much. Funke's story seems pretty good, and if I had read it, I imagine it would have been closer to 3 or 4 stars.
However, it must be said that the narrator Brendon Fraser is, unequivocally, the worst narrator I have ever heard in the 150+ audio books I have listened to over the last few years. Here are just a few examples of why he is so bad:
He smacks his lips and chews loudly when characters are eating.
He coughs, moans, grunts, squeals, etc. even when the text does not imply these things are happening.
When the text does note coughing, etc. he exaggerates them needlessly and tediously.
Every piece of dialogue is overacted and extravagant for no reason.
My guess is that Fraser doesn't actually enjoy reading, and so he feels the need "spice up" the book in order to make it entertaining. Maybe others who don't often read would enjoy this type of narration, but it was endlessly frustrating and nearly impossible to get through in spite of …
---
by July 15, 2010 in Books, Fantasy, Not Recommended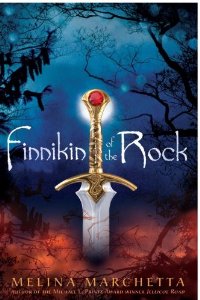 We interrupt your regularly scheduled episode of "Talk About How Long The Tale of Genjii Is" to bring you this post on Finnikin of the Rock. (I actually finished this a few weeks ago, and just didn't get around to writing about it.)
I'll admit that I'm a sucker for a good story.  The Hunger Games isn't the most sophisticated piece of literature, but it was a lot of fun to read, and it does contain quality writing.  A good story, however, isn't enough to make me overlook major flaws in a novel.
You may not have seen this coming but, in spite of its promising plot, Finnikin of the Rock has far too many flaws for me to overlook.  Finnikin, the son of the captain of the guard, is from Lumatere.  Ten years ago, however, his homeland was cursed, and since then no one has been able to cross its boundaries, either in or out.
Like I said, this is definitely a promising story.  Unfortunately, between a lack of consistency in the geography of the world, and flat, boring characters there isn't much else to like about this book.
Speaking of boring characters, why can't any of …
---
by June 2, 2010 in Books, Fantasy, Not Recommended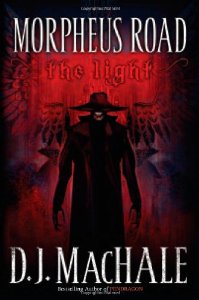 I love reading young adult fiction while on vacation.  Last Christmas I tore through The Hunger Games in less then 36 hours, and it was absolutely fantastic.  I didn't know much about The Light, but I have listened to the first three books in MacHale's Pendragon series, and they are good enough that I was willing to give this new series a chance.
The Light is, ultimately, a ghost story.  In fact, the book starts with a hip "I believe in ghosts now" intro.  From there, it follows Marsh, the main character and narrator, as he attempts to solve the various mysteries surrounding his haunting and his best friend's disappearance.
While The Light was the fun, light reading I was looking for in a vacation book, it was also extremely disappointing.  In spite of having an entirely different storyline and cast of characters, The Light felt exactly the same as the Pendragon books.  In fact, in terms of the main character, there wasn't anything to distinguish Marsh from Bobby Pendragon.
MacHale certainly isn't a bad writer, but I'm starting to get the impression that his versatility is severely limited.  If you aren't absolutely in love with novels narrated by …
---
by May 25, 2010 in Books, Not Recommended, Science Fiction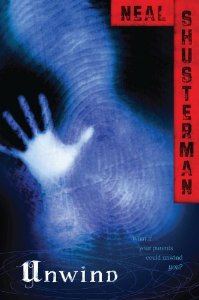 I learned about Unwind from a coworker whose son was reading it for school. Apparently there was some controversy among the parents. Having just finished Don Quixote I figured this would be great light reading to bridge the gap before vacation. While easy to read, this definitely wasn't exactly the light reading I had expected.
Unwind is set in a dystopian future in which America has fought its second civil war. Only this time, the fighting was over abortion. The war eventually ended with the signing of the Bill of Life. According to this document all life was protected from conception to the age of 13. From 13 to 18 a parent could choose to retroactively unwind their children. Unwind follows the story of 3 children who are set to be Unwound.
Unwind is full of interesting ideas and deals with the difficult subject of abortion with subtlety. However, the writing itself is just mediocre. It is worth reading if you want to start a discussion on abortion with a teen, but probably not otherwise.
In fact, the most interesting thing for me in regards to Unwind was finding the parallels between it and Jonathan Swift's A Modest Proposal (an …
---
by April 26, 2010 in Books, Fantasy, Not Recommended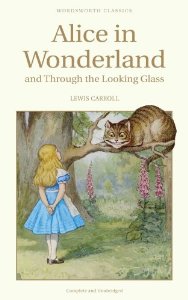 So I've done something for the first time since starting my book database - I've given up on a book.  I started reading Alice's Adventures in Wonderland over the weekend, put about 60 pages into it, and decided that was enough.  Don't get me wrong, I'm not saying the book is terrible or anything, but I just couldn't get into it.  It was imaginative, bizarre, and absurd (in a good way), but it didn't captivate me.
I realized I wasn't having any fun, and a book like Alice seems like it should be all about fun, so I've decided to move on to one of the many other books I have on hand.  What's interesting is it's definitely NOT the worst book I've read in the last two years.  I guess I don't think it's fair to read this classic when I'm clearly not in the mood for it.
My question for you, though, is "What's wrong with me?" Am I missing the innocent imagination of childhood required to become engrossed in Alice?  Or is it just something about my current mood that makes the book unpalatable at the moment?  I know there are some out there who must …
---
by April 16, 2010 in Books, Fiction, Not Recommended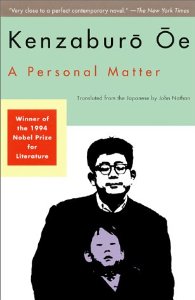 There is no doubt in my mind that A Personal Matter is a skilfully executed piece of literature.  And I hated reading it. The main character, Bird, is a 27 year old who dreams of going to Africa.  When his son is born with a brain hernia, he is faced with deciding between surgery for his son (which may or may not allow him to develop normally) and preventing the surgery and allowing the baby to die.
Maybe it's because I'm a young father myself, but the very idea that Bird would even consider allowing his baby to die disgusted me.  Reading this book was a disturbing, and unpleasant experience.  At the same, the mere fact that Oe was able to illicit these feelings in me as strongly as he has shows that he is good at what he does.  Unfortunately, what he did here is create a character so selfish and depraved that I actively hated him while reading.
With all that said, this brings up an interesting question:  do I recommend a book that I hated reading, one full of characters I found offensive and deplorable if it was all intentional?  How do you handle situations like this? …
---
by Feb. 20, 2010 in Books, First Line, Fiction, Not Recommended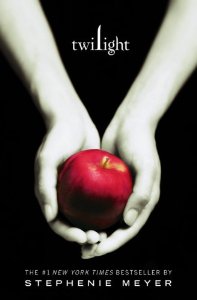 Just a word of warning - this first line discussion may have a few more spoilers than some of the previous ones.  So if for some reason you have been dying to read Twilight but haven't gotten around to it yet, this post may not be for you.  With that out of the way - on to the first line:
"I'd never given much thought to how I would die - though I'd had reason enough in the last few months - but even if I had, I would not have imagined it like this."
When you read this for the first time, without knowing where the story is actually going, there's no denying that this is an attention grabbing opener.  In the first sentence we know that the narrator's life is in danger, death being the only likely outcome, and while the death she is actually facing is unexpected, death itself is not.  What more can you want from a first line?
Oh, I don't know, maybe a first line that is logically consistent with the rest of the book?  Yeah, that would be nice, but unfortunately we don't get that here.  Let's break it down.  So Bella is …
---
by Feb. 15, 2010 in Books, Not Recommended, Science Fiction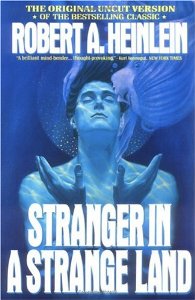 I've had Stranger in a Strange Land on my bookshelf for nearly 5 years now.  I have always wanted to read it, partly because I borrowed it from a friend and knew I should eventually give it back, and partly because it looked interesting.  So what has kept me from actually starting it?  Probably the fact that everyone I've asked about it says the same thing:  "It starts of great, but then it gets really weird."
Don't get me wrong, I enjoy weird.  Weird books are often some of the most fun.  Still, it was enough of a deterrent to keep it from ever moving it to the top of my never empty backlog of books.
So now that I have read it, what's the verdict?  They were exactly right.  Stranger in a Strange Land starts off excellent.  Unfortunately, this great start makes the second half that much harder to read.  There's a reason this book took me so long to read (nearly 3 weeks):  the last half is just a pain to slog through.
The story of Stranger centers around Valentine Michael Smith - a human born on mars and raised by Martians who gets brought back to Earth …
---