Category archives: Fiction
by June 28, 2010 in Books, Fiction, Recommended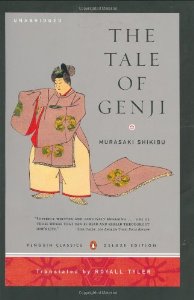 I've had a copy of The Tale of Genji on my bookshelf for several years now.  It's status as the world's first novel (though that term may be a tad anachronistic) intrigued me, but it's size and scope (1120 pages/11th Century Japan) was intimidating.  Last week, however, I discovered the Summer of Genji - a group of readers who will be spending between now and August 30 reading and discussing The Tale of Genji.  With this discovery, I've decided it's finally time to get started on this massive epic.
Why am I making such a big deal out of this?  Well, for starters, it's a great idea to read a book like this online because, honestly, how else are you ever going to get a group of people together who are willing to read it? Plus, the whole Summer of Genji project is still in its infancy, and so there's time for you to join in as well.
Second, it's a massive book, which may result in a reduction in the number of blog posts, or at least an increase in the number of posts that aren't actually about books I've finished reading.  I will be reading other books at the same time, once I catch up to the Genji schedule, but the number of books I finish will inevitably be reduced.
Finally, it gives me an excuse to start a new series of posts where I show a picture of how far I am through this massive book.  Here's my progress after several hours of reading yesterday:
---
by May 17, 2010 in Books, Fiction, Recommended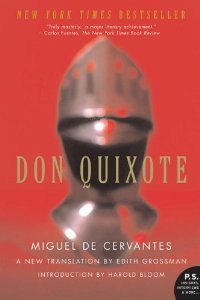 Okay, I confess I cheated; I decided to read only the First Part of Don Quixote.  This part, at 459 pages, is technically a complete book in its own right.  It was published in 1605, 10 years before the second part that makes up the other half of the copy you see depicted to the left.  I will get around to the rest of it eventually but, honestly, I just needed a break.
I feel bad saying I needed a break because I really enjoyed Don Quixote.  If you read my First Line post on Don Quixote you know I was having a blast halfway through the first part.  It was funny, intelligent, modern, and creative.
At about 300 pages in, however, Cervantes decides to interrupt what could have easily been the most interesting and entertaining part of the book with two complete novellas.  Seriously, he interrupts the action to tell two complete stories that deal with characters and plot that are entirely unrelated to Don Quixote.  To be fair, these stories are good, but at this point in the main novel I'm reading, I honestly just don't care what happens to these other characters.  I want …
---
by May 5, 2010 in Books, First Line, Fiction, Recommended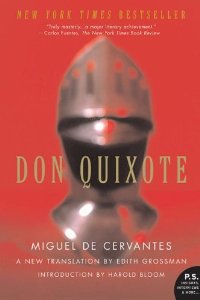 You might not be aware of this, but Don Quixote is a massive book.  As a result I will probably be doing multiple posts about it so that this blog doesn't screech to a halt while I work my way through it.  Note:  I'm reading the Edith Grossman translation. Also, I am already about 240 pages into the book, so this discussion is being informed by more than a blind reading of the first line.
"Somewhere in La Mancha, in a place whose name I do not care to remember, a gentleman lived not long ago, one of those who has a lance and ancient shield on a shelf and keeps a skinny nag and a greyhound for racing" (1).
First of all, I love the irony of Cervantes writing a 900+ page book about Don Quixote, but being unwilling to remember where in La Mancha he comes from.  Not just because it's inherently humorous, but also because it shows, immediately, the tone we can expect from the entire book.  Though this may be a classic work of fiction, it is not a dry, dusty tome that we must put upon a shelf and venerate from a distance.  It is …
---
by April 16, 2010 in Books, Fiction, Not Recommended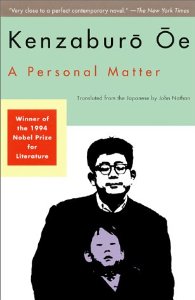 There is no doubt in my mind that A Personal Matter is a skilfully executed piece of literature.  And I hated reading it. The main character, Bird, is a 27 year old who dreams of going to Africa.  When his son is born with a brain hernia, he is faced with deciding between surgery for his son (which may or may not allow him to develop normally) and preventing the surgery and allowing the baby to die.
Maybe it's because I'm a young father myself, but the very idea that Bird would even consider allowing his baby to die disgusted me.  Reading this book was a disturbing, and unpleasant experience.  At the same, the mere fact that Oe was able to illicit these feelings in me as strongly as he has shows that he is good at what he does.  Unfortunately, what he did here is create a character so selfish and depraved that I actively hated him while reading.
With all that said, this brings up an interesting question:  do I recommend a book that I hated reading, one full of characters I found offensive and deplorable if it was all intentional?  How do you handle situations like this? …
---
by March 17, 2010 in Books, Fiction, Recommended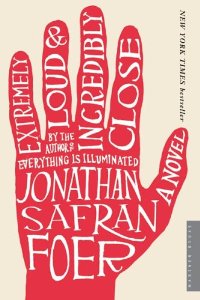 I've read a lot of books in the last 2 years (43 – 120 if you include audio books, but who's counting?), and I've enjoyed the vast majority.  Part of this is because I enjoy the very experience of reading, so for most books I can find some aspect of it that I enjoy.
Some books are funny (Areas of My Expertise), some are sad (Firmin), and some are both (I Am a Cat).  Some are weird (Wind-Up Bird Chronicle), some fun (Fablehaven, Percy Jackson and the Olympians) and some are, apparently, only for me (Botchan – sorry Nicole).  I've enjoyed all of these, and I recommend them for various reasons and to various people.
There are some, however, that are so good that it's hard to even discuss them.  I love to read, and I enjoy talking about books, but how do you discuss a great book if you aren't a great writer?  How do I fit into a blog post or database entry the scope, the characters, or the beauty of East of Eden?  How do I explain the moving, subtle, and amazing experience …
---
by March 12, 2010 in Books, Fiction, Recommended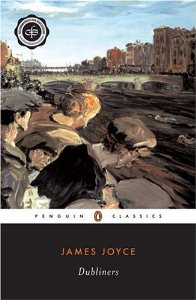 It is clear from Dubliners why James Joyce is so highly regarded.  The most impressive thing, for me, was his ability to capture so much emotion, so realistically, in so few pages.  Without feeling forced, or cliched, he would perfectly express anger, jealousy, fear, or love.  I also enjoyed how these short stories each had their own unique voice.  It wasn't one narrator telling 15 different tales, but 15 different narrators, each telling their own story in a style perfectly suited for their respective themes, characters, and plot.
All of this becomes even more impressive when we consider Joyce was only 25 when these stories were first published.  If you enjoy short stories, I would definitely recommend this collection.  For the rest of us, though, I think there is still a lot to like about these tales.  Plus, what with them being so short, you don't have to read them all at once and, taken individually, there's no reason not to give each of these stories the mere 10 to 30 minutes that they require.
"He watched the scene and thought of life; and (as always happened when he thought of life) he became sad. A gentle melancholy took possession …
---
by March 9, 2010 in Books, First Line, Fiction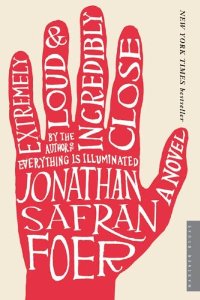 I want to do something a little different with this First Line.  In the last 3, I chose books that I read previously and so in each case I was familiar with where the books were going.  If, however, I'm to take my claim that the first line of a book is important seriously, then I should give serious thought to the first line of a book the first time I read it.  So that's what I'm doing with Extremely Loud and Incredibly Close.  I don't know anything about this book.  I haven't read the back of it, no one has described the plot to me, nothing.  All I know is that it starts with the following:
"What about a teakettle?"
Huh?  Or, in the words of the opening chapter "What the?"  This isn't a lot to go from, but it's not impossible to make a few wild guesses.  To start, it gives me the impression that this is going to be an odd book.  After all, it did just start itself asking if a teakettle is more appropriate.  Than what?  Who knows.  For what?  No clue.  I am looking forward to finding out what, though, and that's definitely …
---
by Feb. 20, 2010 in Books, First Line, Fiction, Not Recommended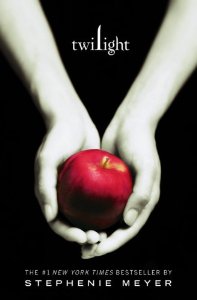 Just a word of warning - this first line discussion may have a few more spoilers than some of the previous ones.  So if for some reason you have been dying to read Twilight but haven't gotten around to it yet, this post may not be for you.  With that out of the way - on to the first line:
"I'd never given much thought to how I would die - though I'd had reason enough in the last few months - but even if I had, I would not have imagined it like this."
When you read this for the first time, without knowing where the story is actually going, there's no denying that this is an attention grabbing opener.  In the first sentence we know that the narrator's life is in danger, death being the only likely outcome, and while the death she is actually facing is unexpected, death itself is not.  What more can you want from a first line?
Oh, I don't know, maybe a first line that is logically consistent with the rest of the book?  Yeah, that would be nice, but unfortunately we don't get that here.  Let's break it down.  So Bella is …
---
by Feb. 11, 2010 in Books, First Line, Fiction, Recommended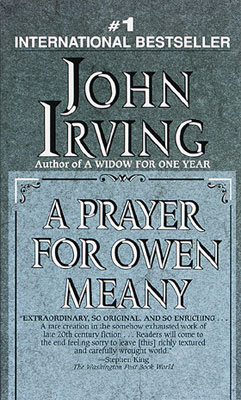 For this week's First Line let's see what John Irving has to offer in A Prayer for Owen Meany:
"I am doomed to remember a boy with a wrecked voice – not because of his voice, or because he was the smallest person I ever knew, or even because he was the instrument of my mother's death, but because he is the reason I believe in God; I am a Christian because of Owen Meany."
It's interesting coming to this first line after Jonathan Strange & Mr. Norrell last week.  In that case we had a short, subtle, straightforward sentence that was particularly good at setting the stage for tone and tempo.  It gave us some idea of setting and story, but for me, that wasn't it's primary purpose.
Here, however, we are thrown immediately into the story.  First of all, we know that our narrator (John, conveniently enough) will remember Owen, but not in a simple, reminiscing sort of way.  Instead, he is doomed to remember Owen.  The language here conveys a sense of inevitability or fate about the role Owen will play in John's life.
This idea is confirmed as John relays that Owen will be …
---
by Feb. 9, 2010 in Audio Books, Books, Fiction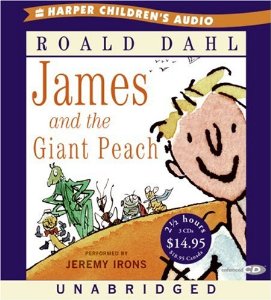 I just finished 2 more audio books in the last week: James and the Giant Peach by Roald Dahl and The Black Circle (The 39 Clues Book 5) by Patrick Carman.
First up - James and the Giant Peach.  This is another book that I'm sure I read dozens of times when I was growing up (or at least had read to me dozens of times), but had no clear memory of.  Obviously there was a giant peach involved, and I thought I remembered it flying, or something, but that was about it.
If you are in the same boat, you really should pick this up and give it a read.  It would probably take a couple hours at most, but it will be a fun, refreshing two hours.  It's obvious why this imaginative, exciting book is considered a children's classic.
Though James is entertaining in his role as the titular character, it is his giant insect friends who make the book.  I caught myself laughing out loud at their antics all the way up to the end.
As for the audio side of this audio book, Jeremy Irons is wonderful.  He brings each of the characters to …
---