Category archives: Books
by March 17, 2010 in Books, Fiction, Recommended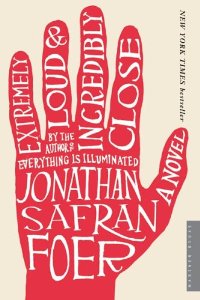 I've read a lot of books in the last 2 years (43 – 120 if you include audio books, but who's counting?), and I've enjoyed the vast majority.  Part of this is because I enjoy the very experience of reading, so for most books I can find some aspect of it that I enjoy.
Some books are funny (Areas of My Expertise), some are sad (Firmin), and some are both (I Am a Cat).  Some are weird (Wind-Up Bird Chronicle), some fun (Fablehaven, Percy Jackson and the Olympians) and some are, apparently, only for me (Botchan – sorry Nicole).  I've enjoyed all of these, and I recommend them for various reasons and to various people.
There are some, however, that are so good that it's hard to even discuss them.  I love to read, and I enjoy talking about books, but how do you discuss a great book if you aren't a great writer?  How do I fit into a blog post or database entry the scope, the characters, or the beauty of East of Eden?  How do I explain the moving, subtle, and amazing experience of reading Extremely Loud and Incredibly Close?  Do I give you a brief overview of the plot?  Or discuss the clarity and reality of the 9 year old narrator, Oskar Schell?  Would these kinds of facts make you more likely to read this book?  Because, trust me, you should want to read this book.
I wish I were exaggerating, but I'm honestly not.  2010 is going to have its work cut out for it to send another book my way that will be as good as this one.  I don't think I can say this is my favorite book of all time (I've only read it once, after all), but it gives me the same feeling I remember having the first time I read other books that do top of my list of all time favorites – Lord of the Rings, Harry Potter, East of Eden, Ender's Game, The Catcher in the Rye.
There's just something about truly great books that changes not only the way you look at other books, but the way you look at everything.  If you haven't read this yet, please add it to your to-read list.  And if you have, please gush with me in the comments.
"I didn't want to hear about death. It was all anyone talked about, even when no one was actually talking about it" (295).
---
by March 12, 2010 in Books, Fiction, Recommended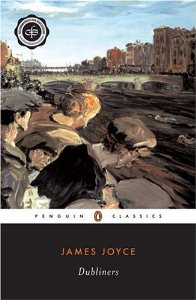 It is clear from Dubliners why James Joyce is so highly regarded.  The most impressive thing, for me, was his ability to capture so much emotion, so realistically, in so few pages.  Without feeling forced, or cliched, he would perfectly express anger, jealousy, fear, or love.  I also enjoyed how these short stories each had their own unique voice.  It wasn't one narrator telling 15 different tales, but 15 different narrators, each telling their own story in a style perfectly suited for their respective themes, characters, and plot.
All of this becomes even more impressive when we consider Joyce was only 25 when these stories were first published.  If you enjoy short stories, I would definitely recommend this collection.  For the rest of us, though, I think there is still a lot to like about these tales.  Plus, what with them being so short, you don't have to read them all at once and, taken individually, there's no reason not to give each of these stories the mere 10 to 30 minutes that they require.
"He watched the scene and thought of life; and (as always happened when he thought of life) he became sad. A gentle melancholy took possession …
---
by March 9, 2010 in Books, First Line, Fiction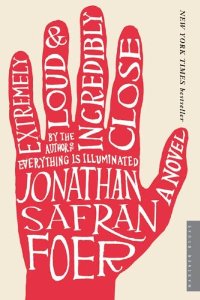 I want to do something a little different with this First Line.  In the last 3, I chose books that I read previously and so in each case I was familiar with where the books were going.  If, however, I'm to take my claim that the first line of a book is important seriously, then I should give serious thought to the first line of a book the first time I read it.  So that's what I'm doing with Extremely Loud and Incredibly Close.  I don't know anything about this book.  I haven't read the back of it, no one has described the plot to me, nothing.  All I know is that it starts with the following:
"What about a teakettle?"
Huh?  Or, in the words of the opening chapter "What the?"  This isn't a lot to go from, but it's not impossible to make a few wild guesses.  To start, it gives me the impression that this is going to be an odd book.  After all, it did just start itself asking if a teakettle is more appropriate.  Than what?  Who knows.  For what?  No clue.  I am looking forward to finding out what, though, and that's definitely …
---
by March 4, 2010 in Books, Fantasy, Recommended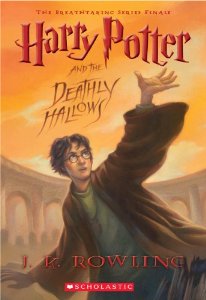 Note:  the following discussion spoils certain aspects of the entire Harry Potter series.  Please don't keep reading if you don't already know what happens, unless you don't mind having it spoiled.
There is a chapter in How to Read Literature Like a Professor called "Marked for Greatness" that discusses how heroic, important characters are literally marked for greatness.  Several examples are given, but at the end the author asks why does Harry Potter have a scar?  What does this scar represent beyond the fact that Voldemort tried to kill Harry after murdering his parents?  I've thought about this over the last week and I have some ideas I'd like to share.
There is, of course, the obvious meaning evident upon a surface reading - the scar is the physical reminder of Voldemort's failed attempt to murder Harry.  Beyond that, at a slightly deeper level, the mark also reveals the connection between Voldemort and Harry.  We eventually learn that this connection is so strong that Voldemort is literally a part of Harry.
All of this makes sense, and is fairly evident in the text itself.  However, the question of why Harry Potter has a scar is still not really answered.  After …
---
by Feb. 24, 2010 in Books, Nonfiction, Recommended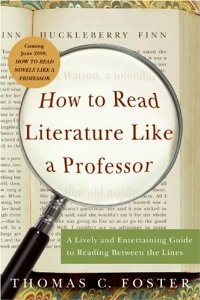 I have been enjoying my time over the past year of writing down what I think about books as I finish them.  It has added a depth to my understanding of books that wasn't there in the past.  Yes, I always enjoyed reading, but I never spent much time meditating on what I read, or digesting it.  Instead, I would read a book, finish it, and immediately move on to the next work.  Now that I don't let myself do that, I'm enjoying reading more than ever.
I've come to realize, though, that I don't have that many things to say about books.  Most of my discussions consist of enjoying a particular plot element, character, structure, tone, or style of the book.  Even when I identify these elements, however, I have a hard time expressing exactly what I like so much about them.  Don't get me wrong - it's good to enjoy these aspects of books.  At the same time, though, I know there is more going on that I'm missing.  But where do I start?  Do I just make things up?
All of these questions lead me to How to Read Literature Like a Professor, and the book …
---
by Feb. 20, 2010 in Books, First Line, Fiction, Not Recommended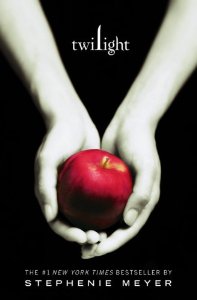 Just a word of warning - this first line discussion may have a few more spoilers than some of the previous ones.  So if for some reason you have been dying to read Twilight but haven't gotten around to it yet, this post may not be for you.  With that out of the way - on to the first line:
"I'd never given much thought to how I would die - though I'd had reason enough in the last few months - but even if I had, I would not have imagined it like this."
When you read this for the first time, without knowing where the story is actually going, there's no denying that this is an attention grabbing opener.  In the first sentence we know that the narrator's life is in danger, death being the only likely outcome, and while the death she is actually facing is unexpected, death itself is not.  What more can you want from a first line?
Oh, I don't know, maybe a first line that is logically consistent with the rest of the book?  Yeah, that would be nice, but unfortunately we don't get that here.  Let's break it down.  So Bella is …
---
by Feb. 15, 2010 in Books, Not Recommended, Science Fiction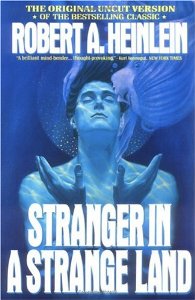 I've had Stranger in a Strange Land on my bookshelf for nearly 5 years now.  I have always wanted to read it, partly because I borrowed it from a friend and knew I should eventually give it back, and partly because it looked interesting.  So what has kept me from actually starting it?  Probably the fact that everyone I've asked about it says the same thing:  "It starts of great, but then it gets really weird."
Don't get me wrong, I enjoy weird.  Weird books are often some of the most fun.  Still, it was enough of a deterrent to keep it from ever moving it to the top of my never empty backlog of books.
So now that I have read it, what's the verdict?  They were exactly right.  Stranger in a Strange Land starts off excellent.  Unfortunately, this great start makes the second half that much harder to read.  There's a reason this book took me so long to read (nearly 3 weeks):  the last half is just a pain to slog through.
The story of Stranger centers around Valentine Michael Smith - a human born on mars and raised by Martians who gets brought back to Earth …
---
by Feb. 11, 2010 in Books, First Line, Fiction, Recommended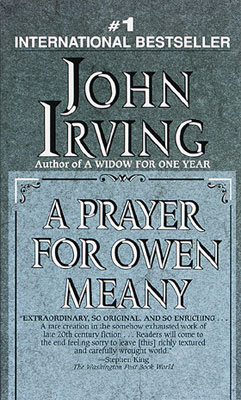 For this week's First Line let's see what John Irving has to offer in A Prayer for Owen Meany:
"I am doomed to remember a boy with a wrecked voice – not because of his voice, or because he was the smallest person I ever knew, or even because he was the instrument of my mother's death, but because he is the reason I believe in God; I am a Christian because of Owen Meany."
It's interesting coming to this first line after Jonathan Strange & Mr. Norrell last week.  In that case we had a short, subtle, straightforward sentence that was particularly good at setting the stage for tone and tempo.  It gave us some idea of setting and story, but for me, that wasn't it's primary purpose.
Here, however, we are thrown immediately into the story.  First of all, we know that our narrator (John, conveniently enough) will remember Owen, but not in a simple, reminiscing sort of way.  Instead, he is doomed to remember Owen.  The language here conveys a sense of inevitability or fate about the role Owen will play in John's life.
This idea is confirmed as John relays that Owen will be …
---
by Feb. 9, 2010 in Audio Books, Books, Fiction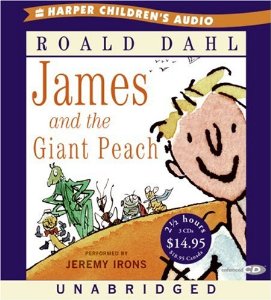 I just finished 2 more audio books in the last week: James and the Giant Peach by Roald Dahl and The Black Circle (The 39 Clues Book 5) by Patrick Carman.
First up - James and the Giant Peach.  This is another book that I'm sure I read dozens of times when I was growing up (or at least had read to me dozens of times), but had no clear memory of.  Obviously there was a giant peach involved, and I thought I remembered it flying, or something, but that was about it.
If you are in the same boat, you really should pick this up and give it a read.  It would probably take a couple hours at most, but it will be a fun, refreshing two hours.  It's obvious why this imaginative, exciting book is considered a children's classic.
Though James is entertaining in his role as the titular character, it is his giant insect friends who make the book.  I caught myself laughing out loud at their antics all the way up to the end.
As for the audio side of this audio book, Jeremy Irons is wonderful.  He brings each of the characters to …
---
by Feb. 4, 2010 in Books, First Line, Fiction, Recommended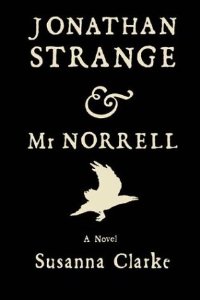 I think that far too often the first line of a book gets wasted on the reader (myself included). How often do we, when first cracking open a brand new book, stop to appreciate everything the author is trying to tell us right at the very beginning? Sure there are times when we are immediately captivated by some good writing, or by a novel that jumps right into the action, but do we really give enough time to what is literally setting the stage for everything to come?
With that in mind, I'd like to start a reoccurring feature on the blog: First Line. In these posts I will provide the first line of a book I have read (and hopefully many of you have as well) and discuss what it does right and wrong in context of the book as whole.  Don't worry, I won't be spoiling anything specific.  Instead, I'll be focusing on the tone, themes, etc. of the novel.  It's not exactly a review, either, because as we all know a book can start great and end terribly or start terribly and end great.  This is still in its infancy, so I'm open to suggestions as …
---